Once you are logged in you will be able to manage your user details and contact information, download MP3s of vocal arrangements, lyrics and music.
Our 2 Locations
If you
love to sing rock and pop songs
If you
want to make friends and have great new experiences
If you
live in Leighton Buzzard, Tring, or Surrounding areas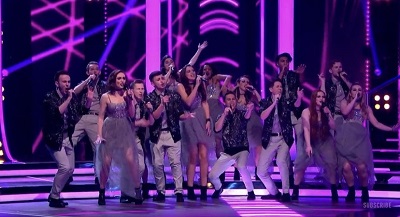 At Rock Chorus Kids, we believe that music has the power to inspire, uplift, and connect young hearts. Our dynamic pop choir offers children aged 6-18 an exciting platform to explore the world of popular music in a fun and supportive environment. Whether your child dreams of belting out chart-topping hits, harmonizing with friends, or simply finding their own unique voice, our choir is designed to nurture their talent and boost their confidence.
Rock Chorus Kids provides expert guidance in vocal techniques and performance skills. From pop anthems to rock classics and everything in between, our diverse repertoire ensures that there's something for every budding star to shine with.
But Rock Chorus Kids is more than just a choir. It's a vibrant community where friendships are formed, teamwork is celebrated, and creativity knows no bounds. Through engaging group activities, exciting performances, and collaborative projects, we encourage our young singers to develop essential social skills, build lasting connections, and grow together as a tight-knit ensemble.
Whether your child is a seasoned performer or taking their first steps into the world of music, Rock Chorus Kids warmly welcomes all levels of experience. Our supportive and inclusive atmosphere fosters a love for music and empowers children to express themselves with confidence and joy.
Join us at Rock Chorus Kids and let your child's voice soar! Together, we'll rock the stage, make memories that last a lifetime, and discover the pure exhilaration of being part of a pop choir dedicated to making music magic.