India Foskett, Founder & Leader of Rock Chorus Kids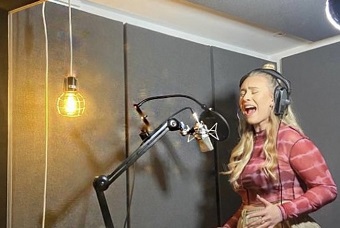 Rock Chorus Kids, led by the talented India Foskett, is an extraordinary pop and rock choir that is set to captivate young hearts. India's own musical journey began at Tring Park School for Performing Arts, where she majored in Commercial Music. She further honed her skills with a BA in Musical Theatre from the esteemed London College of Music.
India was born with music in her bones. Her father, Charles Foskett, is a legendary record producer with over 50 years of experience working with iconic names like the Beatles, the Rolling Stones, and Led Zeppelin. Whilst her mother, Lauren Field, a renowned singer-songwriter, has travelled the globe collaborating with countless musicians. In 2009, Lauren opened Rock Chorus, an acclaimed adult choir, and has since expanded her vision to encompass five thriving choirs. Music has been a core part of India's life from the very beginning.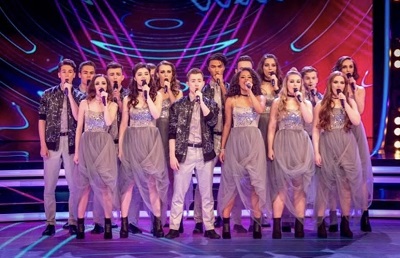 During her university years, India took centre stage in a prominent musical production in London's West End. She also pursued a successful career as a professional music artist, having been signed to a record company and achieving over 60,000 listens to her single "I'm Alive" on various streaming platforms. Her exceptional talents have even graced primetime Saturday night BBC television, where she collaborated with celebrated stars such as The Jonas Brothers, Kelis, and Gareth Malone.
India's impressive repertoire includes performances in both classical and contemporary choirs, an invaluable wealth of experience that she now brings to Rock Chorus Kids. In addition to her professional artist endeavours, India has been working as a teacher since 2017, sharing her knowledge and passion with students of all ages, ranging from infants to 18-year-olds. She has loved every minute of her teaching journey and has decided to channel her extensive experience into leading contemporary music choirs. Rock Chorus Kids offers an enticing selection of classes that embrace various musical genres, encompassing pop, rock, R&B, soul, and reggae influences.